RAZOR7
Moon Clan - 1000 Members
Paradox of Fate Alliance - Warframe
RAZOR7 is an [Xbox One] Rank 10 Moon Clan that is professionally run and openly recruiting for MR5+ members. We play because we love the game and helping the community.
Our website is www.razor7.org for news and details.
Be part of big clan with a small clan feel that is part of a large well respected Alliance. Thus we will still know you!
Clan & Alliance emblems are avaialble
100% Dojo Research Completion – Some Dojo Colors Missing but we do not care because they are (well) ugly
Weekly and monthly give-a-ways to clan members
A friendly environment where you can ask your new player questions and get helpful answers
We will even help you kill Stalker, might try to shut Ordis up and will put in a good word with The Lotus for you.
Warlord & Mods are responsive and active in the game and with all clan members.
Please read the special requirements below
REGION: NA
SIZE GOAL: 1000 (But always recruiting)
DOJO: Large and adding items daily. Dry Dock and all Railjack Research
PLAY STYLE: Casual to Serious – Helpful clan to newer players, just ask our players
SPECIAL ITEMS: Ignis Wraith blueprint is in the Lab. All weapons fully researched
SPECIAL REQUIREMENTS: 14 Day Inactive Policy – MR5+ Players (Msg if you are a newer player than MR5 but plan to move quickly to MR5+ and will be active) Clan and Alliance emblems required. Discord is mandatory
Please see our recruiting thread: Join RAZOR7
Or msg BURZYCKI on XB1

The Dragonheart Empire
Storm Clan - 100 Members
Paradox of Fate Alliance - Warframe
The Draco Imperium is a semi-casual Shadow Clan. We here at TDI are a group of Friendly, Helpful, & Mature people. We also focus on the quality of the clan experience.
Open and like minded community to reinforce our benevolent community; this also makes it easier to ask questions and obtain answers and a healthy environment.
Fair but also strict chat moderators and leaders to keep things in order and to keep the peace.
REGION: NA & EU
SIZE GOAL: 30
DOJO: Convenient and compact. PM Vaktalor if you want to help decorate dojo
PLAY STYLE: Casual to competitive
Current Staff List:
Vaktalor – Founding Warlord of DHE
Warlords: furiousmage VorsPrize Lerki of Asgerd
Moderators: BB vCxmbos Brody974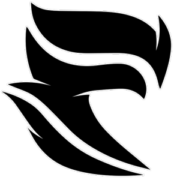 Guardians 0F the Void
Mountain Clan - 300 members
Paradox of Fate Alliance - Warframe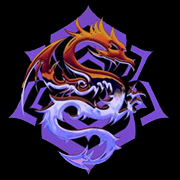 Threat LVL Midnight
Shadow Clan - 30 members
Paradox of Fate Alliance - Warframe

The Lords of Uranus
Ghost Clan - 10 members
Paradox of Fate Alliance - Warframe

Lords of the Sea
Ghost Clan - 10 members
Paradox of Fate Alliance - Warframe

Death by Shadows Zedge
Storm Clan - 100 members
Paradox of Fate Alliance - Warframe
Death By Shadows Zedge is a Rank 10 Storm Clan founded 25 May 2017.
We are a clan of mostly Active Duty Military and veterans that enjoy grouping up in party chats and playing Warframe or other games together. A great place for those with thick skin.
REGION: NA
SIZE GOAL: 100 -currently at 95 and recruiting
DOJO: currently undergoing renovations to organize various rooms and labs. We have a beautiful dragon and massive samurai that receive praise by many visitors every day.
PLAY STYLE: casual farming to sweaty 5×3 hunters. We have every type of player in our clan.
SPECIAL ITEMS: 100% research complete with the exception of Ignis Wraith, but spare blueprints are available for dedicated members. All Railjack and x100 Restore blueprints researched. Still researching the last 10 Pigment colors.
REQUIREMENTS Any MR is welcome. 30 day inactivity policy.
Let a Warlord or General know before deployments/PCS/TDY that will keep you away for 30 days or more.